Choosing the right print materials for your Artwork.
Giclée Stretched Canvas Print
The canvas is designed to meet art galleries' and museum's longevity requirements and ensure consistency of shades for up to 200 years old. The printing process is Giclée with Pigment Ink on a Premium Fine Art Matte Canvas 410g/m2.
Acrylic Print
Brilliant, luminous colors and fascinating depth on a 1/8" thick Acrylic print create a truly magical effect. Premium polished, best-in-class, 99.9% optically pure acrylic and the latest Flatbed printing craftsmanship.
HD ChromaLuxe Sublimation Metal Print
This format uses dye sublimation and provide very high-definition, durable photo prints that will preserve images for generations to come.
Brushed Metal Print
With an Elegant & Modern Silvery look, the Brushed Metal print format is an eye-catching piece of contemporary wall art. It is lightweight, extremely robust and durable. The photo is printed directly onto brushed metal aluminum. The areas of the photography that are white or very light are not printed and will reveal the silver brush aluminum texture.
Wood Print 
Printed with UV cured inks providing an incredible high quality printed image which is scratch resistant with colors that will not fade overtime.
White and lighter areas are not printed on the wood, revealing the beauty of the wood's texture and natural beauty! 
Printed on 3/8" (9mm) thick and strong and durable Birch wood with a built-in Floating 3/4-inch Frame, which is ready to hang and enjoy on your wall!
Giclée Rolled Canvas Print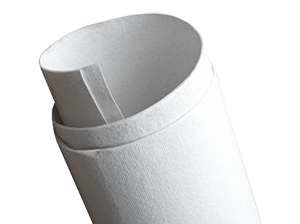 Giclee printing with pigment ink on a Premium Fine Art Matte Canvas 410g/m2, designed to meet galleries and museum longevity requirements and ensure consistency of shades 200 years old.
This format choice automatically adds a free 1.75 inch extra unprinted canvas material on each sides (3.5 on width and height) if you want to stretch your canvas.
Giclée Poster

Satin Photo Paper Print
This Poster Satin Photo Paper 240g is the latest addition to the lineup of photo papers. This heavy basis weight 9.5-mil, 240g satin photo paper is the perfect choice for all types of photo-realistic imaging including portraits, posters, commercial displays and hi-res photo imaging. The perfect balance between optimum color vibrancy with minimal hot spots and glare.
Giclée Fine Art Matte Paper Print
The Premium Archival Matte Paper is a smooth, neutral-white, matte paper for high-quality fine art, photo reproduction, and open-edition decor. The paper supports accurate color reproduction and high-contrast, high-resolution output, and is acid-free for a longer print life with pigment inks. It features a heavy weight (230 gsm), thick base (9.5 mil), and an instant-dry coating that resists fingerprints and smudging.
Framed Matte Print
A black contemporary 2 inch Contemporary style frame is included.
Custom Jigsaw Puzzles
Precisely produced to capture your creation. These high-quality custom puzzles are produced through the a technique providing ultimate image clarity and vibrancy through dye sublimation.

Unlike traditional printing — which applies ink to the surface of an object to create an image — sublimation printing utilizes heat and pressure to transfer images directly into the surface of an object, bonding your image to the substrate at the molecular level.
 QUALITY ASSURANCE
We offer you a 30 day money back guarantee!

All my fine art pieces are printed through an International known High Quality printing company.  All prints are quality checked for perfection and shipped with care. We use professional packing companies to ensure that each fine art piece is properly packaged in transit. 
All artwork is taken and copyrighted by Abigail Diane Photography.

A Certificate of Authenticity, signed by the Abigail Diane Photography is available with every piece of artwork you order. 
www.abigaildianephotography.com